SISOnline Medical Supports Assessment
A.J. Boggs & Company is the exclusive developer and operator of SISOnline®, a web-based system for completing, viewing and aggregating results for Supports Intensity Scale® (SIS®) assessments for over 22 states and provinces. It provides a basis for planning the supports people with disabilities need to live a healthy, safe life. We built SISOnline in 2005 with Georgia as our first user, and Virginia, Utah, Colorado, and Oregon following soon after. Since then, 17 more states and provinces are using SISOnline, including: Missouri, North Carolina, Oklahoma, New Hampshire, Kentucky, Rhode Island, Tennessee, North Dakota, New Mexico, Louisiana, Maine, Iowa, Ohio, Michigan, Maryland, Ontario and Alberta. We provide all hosting and support, a complete solution that also includes a "SIS HELP DESK" that supports interviewers in the field, 24 hours a day, 7 days a week with application specialists available during business hours to provide assistance in using the system, understanding features, help with registration, passwords, and other similar service support needs.
---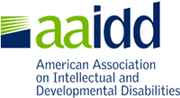 The SIS and SISOnline are owned and published exclusively by AAIDD, a professional membership organization providing worldwide leadership in the field of intellectual and developmental disabilities. The assessment is a standardized assessment designed to measure the pattern and intensity of supports an adult with intellectual disabilities requires in order to be successful in community settings. A children's version is available in the SISOnline, too. See the SISOnline System Architecture for technical information.
---
A.J. Boggs & Company also builds and supports the offline application called SIS Venture. Venture can be installed on any Windows system such as laptops and tablets to synchronize data with the SISOnline web site. This application enables users to complete SIS assessments on a PC or laptop that is not connected to the internet. Once an internet connection is made, assessment data is then uploaded to SISOnline, allowing for real time access to assessment data. Controls are in place to ensure assessment data is uploaded in a timely fashion.
Help desk services support users to operate the system effectively. Assistance in understanding the system, navigating manuals, with registration, passwords, and other similar support needs are available Monday – Friday, 8 a.m. – 4 p.m. Central Standard Time.
For more information, you can contact the help desk via email at help@sisonline.org.