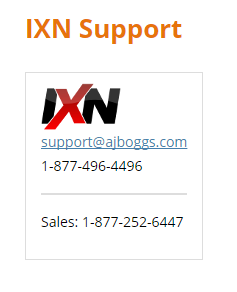 If you would like to connect with a Technician, click on the button below:
Team Viewer will allow you to connect your computer to our technicians' computers. When our technicians get better information on the problems you are encountering, you get better solutions.
Please call IXN Network Operations Center (NOC) to coordinate support.
Within the US, call 1-877-496-4496
From outside the US, call (01) 517-347-1100 and enter extension 151